Water Features by JRS Landscaping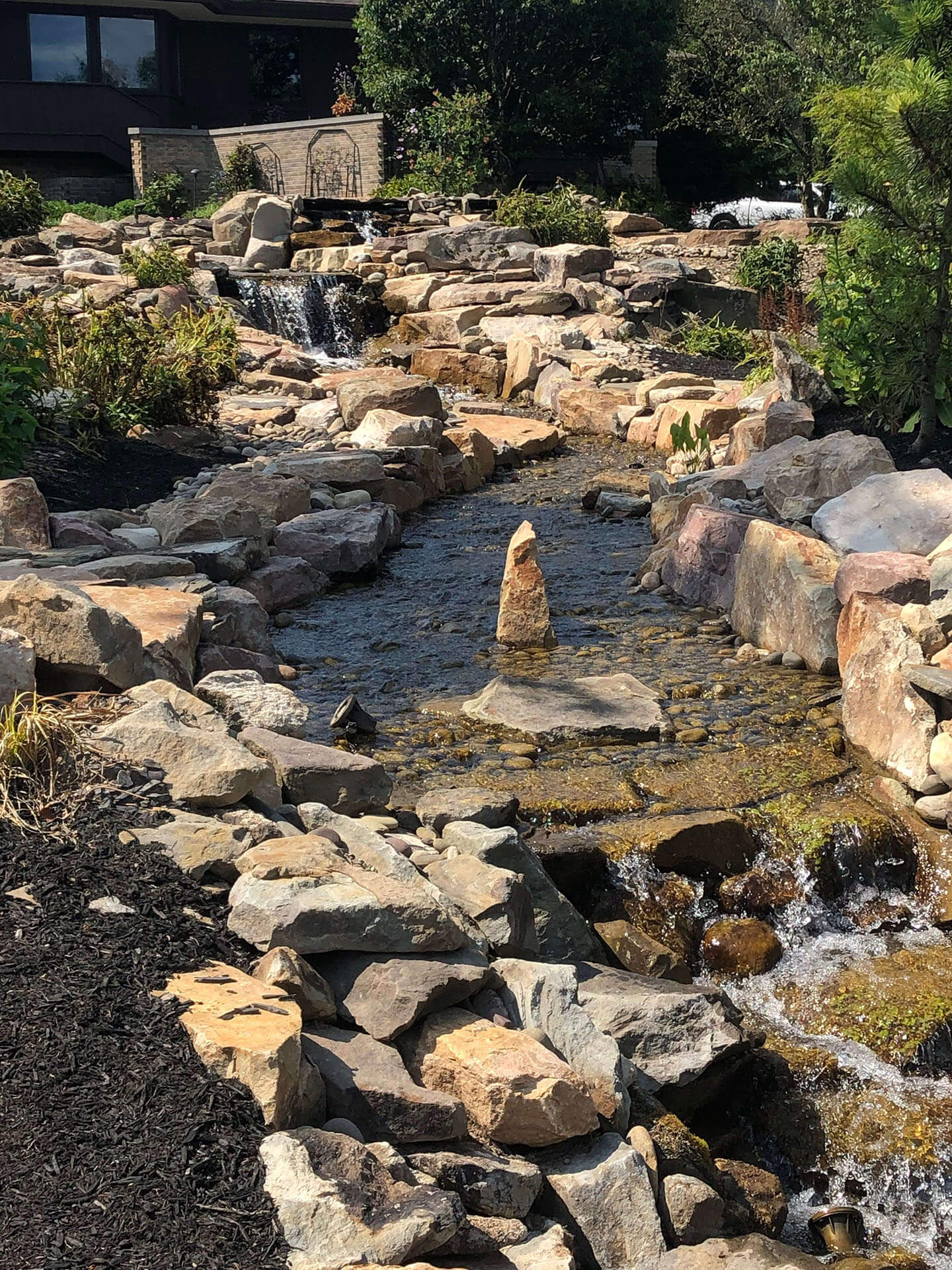 JRS Landscaping has over 15 years of experience with pond and water feature installation and renovation.
JRS Landscaping specializes in creating and maintaining water features and ponds. Our decorative water features are the perfect way to add character and tranquility to your backyard patio or landscape environment. We'll make sure your initial installation quickly takes on a natural appearance and adds to the beauty of your home or business.
Some of the more popular features include:
Bubble rocks/fountains
Formal (hardscape) falls/water wall
Pondless waterfalls (disappearing streams)
Koi/garden ponds
Poolside water features (slides, waterfalls, grottos)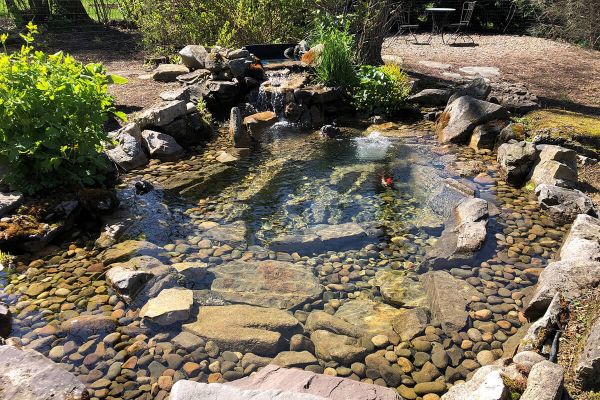 Is this the year for a water feature?
A water feature may attract frogs and other amphibians to your garden. These provide natural control for mosquitoes and other troublesome pests.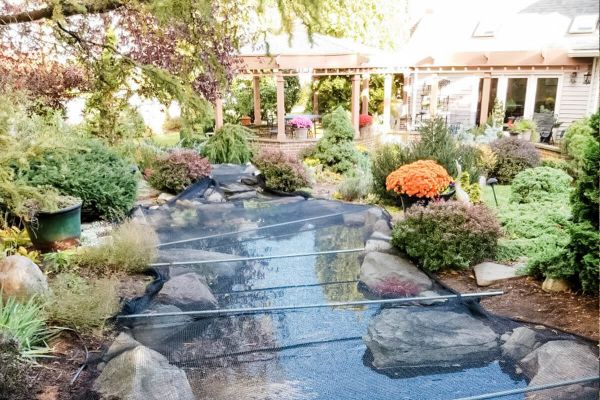 Prep your pond for the spring or fall.
JRS Landscaping can help you maintain your beautiful backyard oasis. Call JRS Landscaping today and we can get your pond prepped and ready.
Professional-grade Products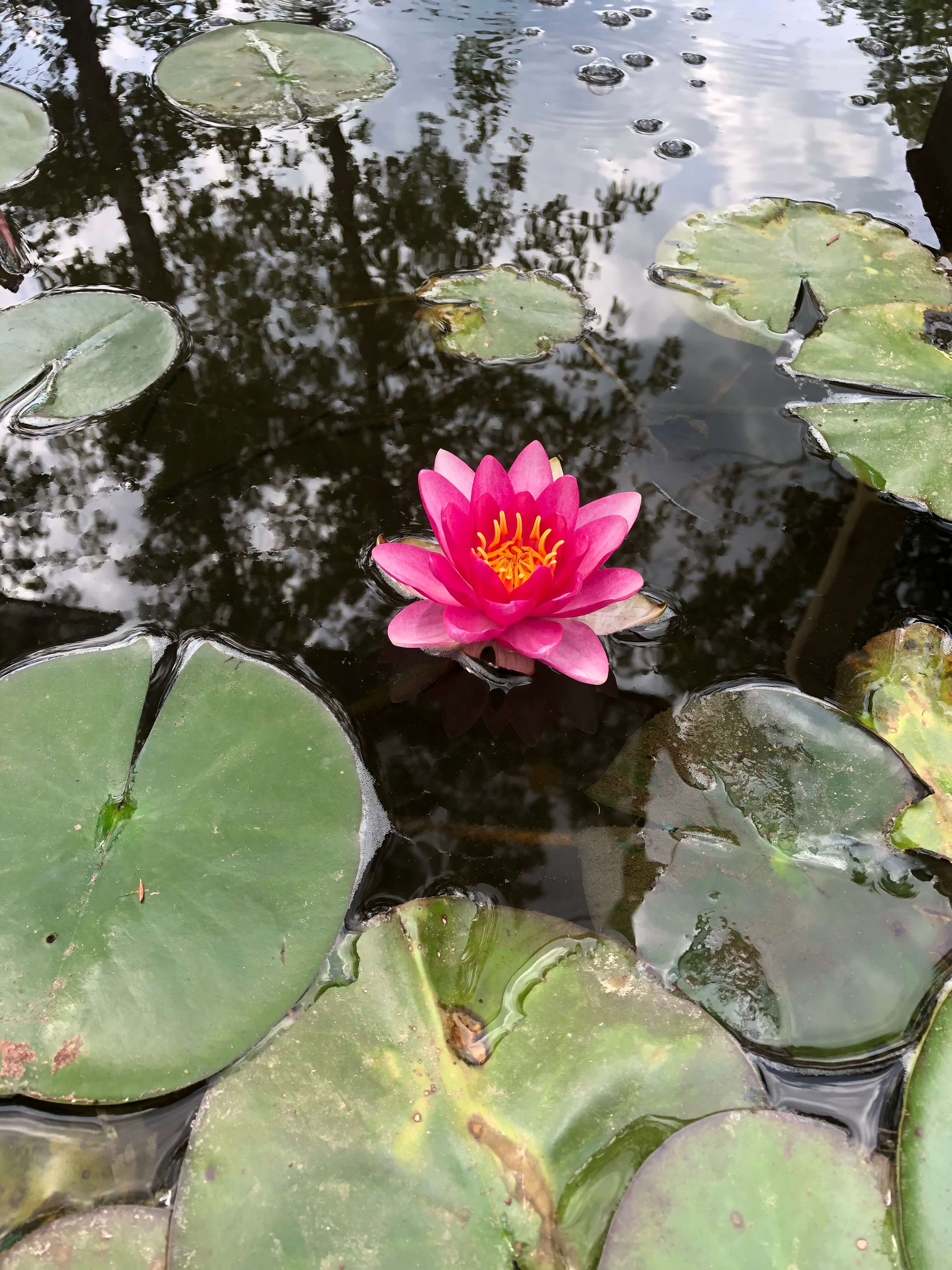 Backed by years of experience in the pond & water feature industry, JRS Landscaping offers premium landscape designs, while providing professional-grade, high-quality products and components that are easy to maintain.
When you contract JRS Landscaping to construct a backyard pond or garden water feature, you spend less time maintenance and more time enjoying your backyard. Whether you are starting fresh or adding to an existing pond or water feature, JRS Landscaping has the resources at hand and your budget in mind.
These water features are available in a variety of styles and sizes. They can be installed in just a couple of hours and require very little maintenance going forward.
Water Feature Maintenance
In 2017, JRS Landscaping added cleaning and pond maintenance to our services.
In the Spring of 2019, we collaborated with Dave Ziegler of Blackhawk Homestead Nursery on a large rebuild consisting of 2 ponds (90'x40' and 25'x40') connected by a 53' stream. The finished project was breathtaking and we were hooked. Around this same time, we began assisting Mr. Ziegler with his pond maintenance customers and in December of 2019, we purchased Blackhawk Homestead Nursery.
We continued to grow the pond maintenance side of JRS Landscaping and in the Spring of 2021 we officially opened a pond retail store at our showroom in Bellefonte. Homeowners and contractors are welcome!
Our pond maintenance services include:
Spring start-up and cleaning
Aquatic plant re-potting and installation
Service calls/troubleshooting
Weekly/monthly maintenance visits
Mid-summer bio falls cleanout
Special event preparations
Fall/winter services
Leaf net installation in October
Shut down or winter running prep
Cleaning and storage of pond equipment
Winter checks in January and February
We would love for you to come to check out our Pond store located inside our showroom. We have many of the cleaning and maintenance products available to purchase so you can keep your water features and ponds clean, happy, and healthy ecosystems.