Hardscaping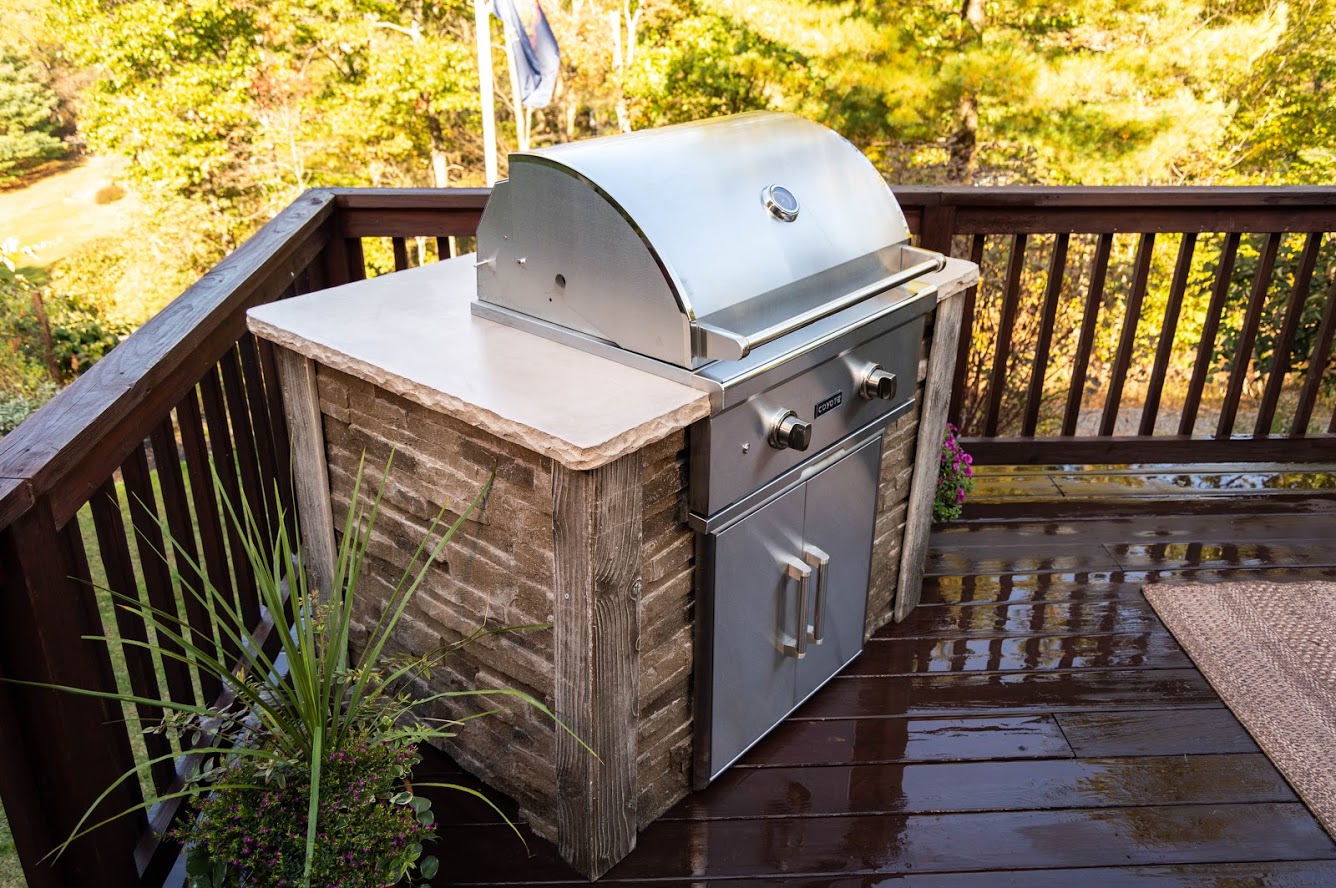 JRS Landscaping provides quality hardscaping options to create that backyard oasis you deserve.
Whether you really just need something quick and easy like a fence or you need something more complex, we are here to help you with whatever you have in mind. We will collaborate with you to find what you need and give you the best possible result.
We all love to spend time outdoors and take in the fresh air, have a good time with our families, and really just enjoy life. However, too many of us aren't doing so because we don't have the amenities, privacy, or comfort that we have indoors.
At JRS Landscaping, we want people to get back outside again. To do this, we help them create outdoor spaces that are comfortable, functional, and high quality. Hardscaping is a great way to get those spaces because a lot of what we do mimics your indoor comforts.
We design each and every piece of your backyard from scratch – these are not "one size fits most" plans that we edit. We look at things like your needs, your lifestyle, what your yard has, and most importantly, your budget.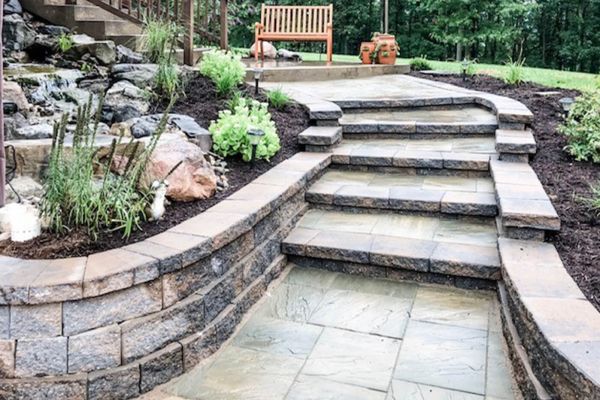 Comfortable, functional, and high quality stonework is our specialty.
The yard of your dreams isn't that far away – and it's affordable. Be sure to call us today or check out our online hardscaping estimator.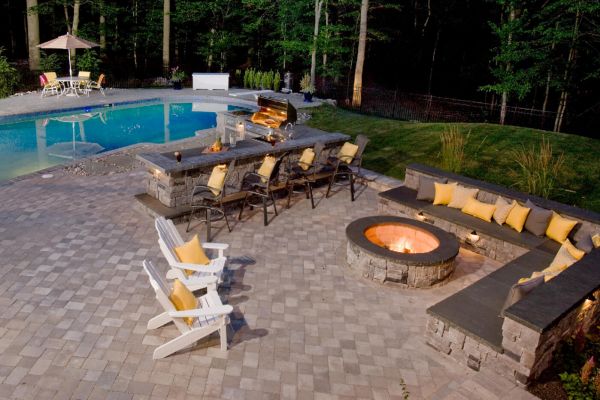 Pergolas, Patios & Kitchens oh my.... Up your backyard game
Take your outdoor space to the next level. We have a variety of designs, finishes, and solutions to spruce up your outdoor living space. Call JRS Landscaping for a consultation.
Hardscape options that fit your budget and lifestyle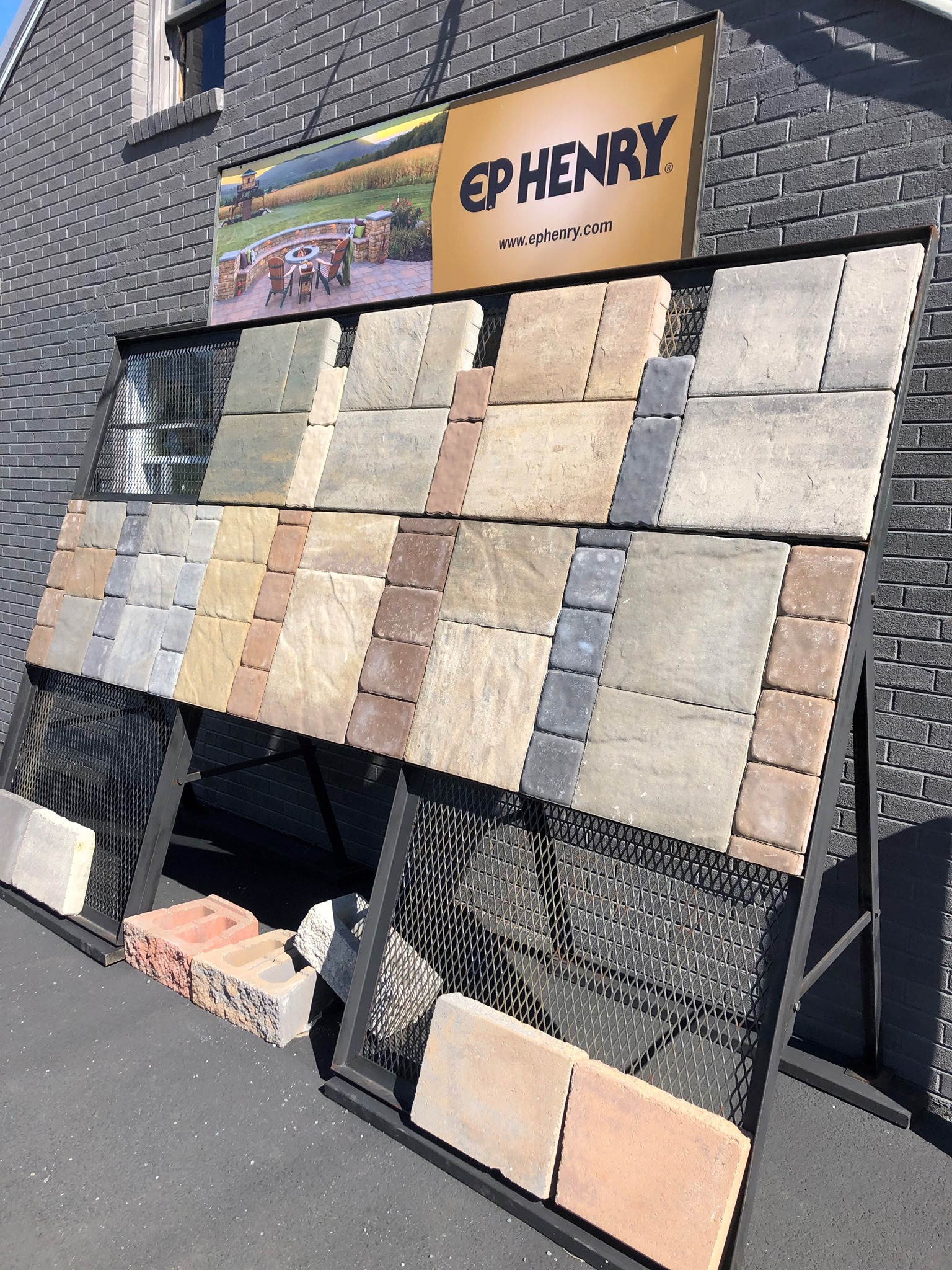 There are a lot of things that fall under the "hardscape design and installation" umbrella. This basically includes anything that doesn't have to do with plants or trees, but could include that in our designs.
One of the basic fixes for your yard is a paver or natural stone walkway. We can work with what you already have to make getting around your yard a little easier. From non-slip walkways to help with mobility to natural pathways that seem to become a part of your yard, there are many ways you could go.
Another fix that many people use is a retaining wall or garden walls. If you have problems with slipping soil or erosion, retaining walls and garden walls help keep everything in place. Even more, they give a more dimension look to your yard that many people find aesthetically pleasing. Once we have the walls set up, we can even help you choose plants and trees that will work well there.
Patios are another simple solution that many people choose. This area makes a great gathering spot for your family, whether you are grilling or just sitting around and talking while watching the kids run around the yard. Patios can be as simple or as fancy as you want – all you have to do is talk to us about your plans. We also work on pool decks, which can give you similar space to lounge and play in your yard.
At JRS Landscaping, we will be with you every step of the way.
From the initial design of the landscape construction and filing permits to the installation and maintenance, we can help you.
Water elements are a great addition to any backyard and a treat to your senses. They add sound, movement, and even attract wildlife (the kinds you want) into your yard. From ponds to waterfalls (and both combined,) JRS Landscaping will design a pond that works with your yard. If you are looking to really create something special, a pond can be a great focal point to build a magical backyard from.
From water, we move to heat and fire. Outdoor kitchens and fireplaces are great focal areas in the yards of people who love to entertain. These features keep your backyard open for longer and can make it a great gathering place for friends and family.
The yard of your dreams isn't that far away – and it's affordable. Be sure to call us today or email us your ideas for your new backyard.