Residential & Commercial Maintenance
Here at JRS Landscaping, we offer everything you need to enjoy a beautiful landscape.

We use only the best quality equipment and industry practices to ensure a healthy and beautiful landscape.
Our weekly commercial services include mowing, weed eating the edges, and blowing debris from beds and hard surfaces, and twice a year, we edge hard surfaces such as sidewalks and driveways.
Our management team is always in close communication with customers to provide updates regarding their landscape maintenance.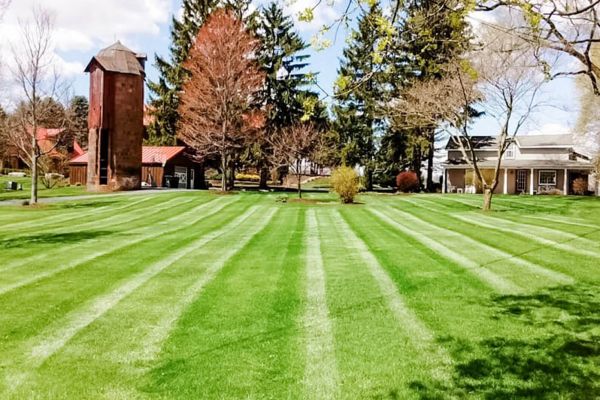 Maintenance
Our weekly commercial services include mowing, weed eating the edges, and more.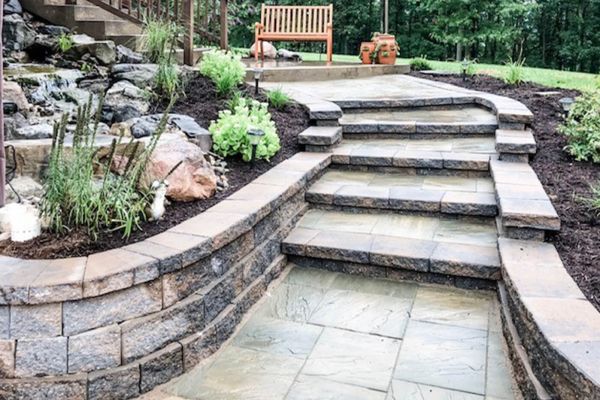 Mulching
Spring cleanups and mulching include light trimming, pruning, and cleanup of debris.
Bed Maintenance & Mulching
Most JRS Landscaping lawn care customers also sign on for maintenance to their landscape beds.
This service includes spraying for weeds with a post and pre-emergent weed control 5 times (June-Oct.) a season after the mulch is installed.
A properly mulched landscape bed created by JRS Landscaping adds to the completed look of your landscape. Aesthetically, it creates a focus area and adds benefits to the hidden roots it covers. Applying a layer of mulch is one of the best things you can do for your landscape beds and bedding plants.
In addition to adding character to a landscape bed with the addition of plants, mulch has the added benefits of retaining moisture, suppressing weeds, and acting as an insulator. View our schedule below and contact us to set up a free landscape bed/mulching consult.
Landscape bed cleanup and mulching options
Spring Cleanup/Mulch
JRS Landscaping offers spring cleanups and mulching, which include:
Light trimming
Pruning
Cutting back of plants in your mulch beds
Cleanup of debris
If you sign up for mulch installation, JRS Landscaping will cut a new bed edge and install 1.5-2 inches of fresh mulch. Most JRS Landscaping customers prefer natural brown mulch or dyed black mulch, but there are a variety of color and texture options depending on your preference.
We also offer river stone installation in beds.
*With all mulch/stone installs, we apply pre-emergent weed control.
Fall Cleanup
JRS Landscaping offers 1-2 visit services to clean up your landscape beds and lawn.
October: the first cleanup of leaves in beds and lawn, cleanup of landscape beds, ornamental grasses and perennials are cut back
November/December: second cleanup of leaves in beds and lawn